Red Bull's stated "intention" to retain Sergio Perez in 2024 leaves some room for familiar maneuvering in the context of recent Formula 1 driver decisions.
There would be no "intent" to do anything if Red Bull was fully prepared for what to do. It would just be reality. Although it is clear that Perez is under contract for next season, and Red Bull's plan is to keep him, plans could change.
Well, Daniel Ricciardo is a Red Bull/AlphaTauri driver this year after reaching a mutual agreement to prematurely terminate his 2023 contract with McLaren, which he and McLaren spent much of 2022 saying would be honored. Now Ricciardo is widely framed as a contender for Perez's seat for 2024 let alone 2025.
Contracts can be respected in different ways – and Red Bull has shown this many times. Either they transfer the driver between their teams or the driver is fired and supposedly just paid off. Perez is the latest to receive a contract that is a clear indication of what needs to happen but is not actually a guarantee that it will happen.
When Red Bull Racing team boss Christian Horner speaks, it is assumed that he does so from a position of authority, and his language is specific and deliberate.
Horner was frank about not disqualifying Perez for his failure to finish second in the championship specifically. He was less than 100% convinced about Perez's future.
After Perez crashed at Turn 1 of the Mexican Grand Prix, Horner was asked – for the second weekend in a row – whether he would lose his career if he did not beat Lewis Hamilton to take second place in the championship.
"It's not so binary," Horner replied. "You have to look at the circumstances and so on and we have established that Chico has an agreement with us for next year and that is our intention, for him to be in the car in 2024."
He added: "We will give him all the support we can to ensure that he finishes second, but there is no precondition that if he does not finish second, he will be disqualified."
Everything is completely clear. But the main language is that it's Red Bull intention To be in the car. A week ago at Austin Horner, Perez's place was certain, but again, the specific wording opens the door to interpretation. Is he 100% sure he will be there next year: "Yes, he has our full commitment and our full support. We desperately want Chico to succeed.
Was it "yes, he can be 100% sure where he is"? Or was the initial 'yes' undermined by the subsequent feeling that Red Bull supports him and Wants for work. Because it is definitely in Red Bull's interest to work because it is the path of least resistance. But that doesn't mean it will, and if it doesn't, Red Bull will be inclined to take action.
There is a lesson here from Perez's predecessors. Weeks before dropping Pierre Gasly, Red Bull said it had no intention of releasing Gasly. When Albon was replaced by Perez at the end of 2020, it was preceded by Red Bull emphasizing how much it wanted things to go well.
There is a trend here – Red Bull stands by its drivers so they don't. This doesn't make anything said in support of Perez a lie, but it is a bit naive to take it seriously and not read between the lines.
To be clear, none of this means Red Bull should take action, or that Perez deserves to be disqualified. Although there have been stretches of performance unworthy of a Red Bull, the task of being Verstappen's team-mate is unenviable, it's not easy to tame a car that has been developed to the extremely high level of Verstappen's ability, and Perez still enjoys greater peaks. Than anyone else since Ricardo did.
Additionally, if Perez had just played the percentages at the start of the Mexican Grand Prix instead of risking everything to win the race at Turn 1, he would almost certainly have had a strong lead on the podium. He probably would have finished second.
This after being barely a tenth slower than Verstappen in qualifying. It's unfair for Perez to ignore that – the clash in Turn 1 completely changes his focus for the weekend, but he can't erase every detail, which includes a very clear upside.
It should be noted that Perez gave Red Bull every opportunity to withdraw from the race and the team chose not to do so. Now, this might be reasonable action on her part – best not stir up a hornet's nest while she's still in the running at Chico's house! -But it seemed completely sincere.
"You can't blame him, in the home race, trying to take the lead at the Grand Prix," Horner said.
"It's a difficult moment for him. He was in front of his home crowd and he was very emotional.
"I just told him: The next race is next week. You are aiming for the lead in the race you are running in your country, and you will not be a racing driver if you are not aiming for that."
Although some may think that Red Bull does not care about Perez's success or failure, it does. He's got the support of the team and is keeping it. Red Bull really wants him to finish second in the Drivers' Championship because a top-two finish has always been elusive.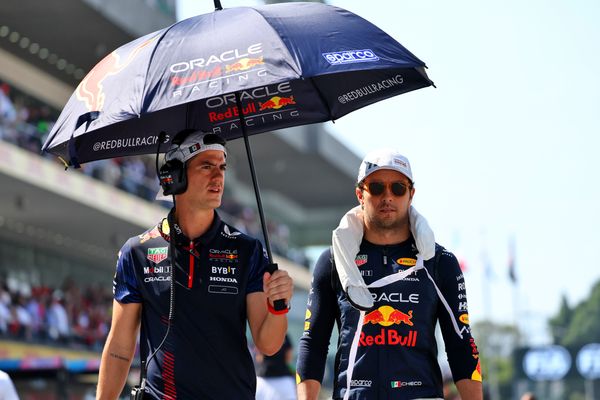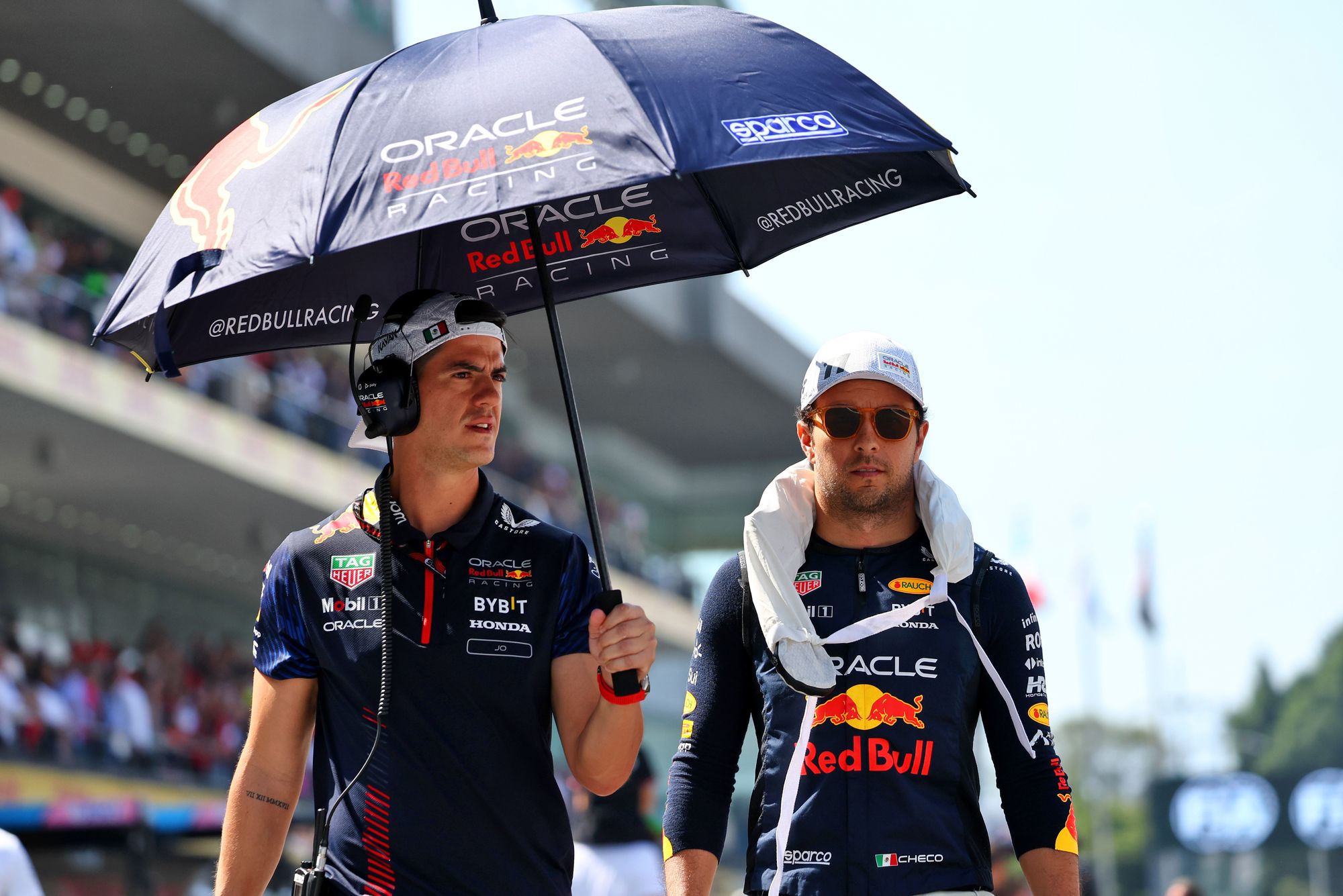 How well Red Bull achieves the value you attribute to that outcome can be considered unnecessary or beneficial pressure. But it reflects reality, and once again, Perez has the team's support.
"He has three races to go to finish second," Horner said. "There are 20 points between him and Lewis.
"He's had some bad luck, he's had some problems but we still believe he can do it between now and the end of the year."
You could give Red Bull the benefit of the doubt when Horner said finishing second was not a requirement for his leadership in 2024. But if Perez fails to do so, that would clearly be an argument against keeping him. Especially on top of other conflicts.
That's why we've been in this situation to begin with, where on the surface safe driving for 2024 doesn't look very safe.
Perhaps the best way to frame the situation is that Red Bull has signaled its intention but has remained somewhat non-committal.
Perez's place is not guaranteed, even beyond the cliché that nothing is guaranteed in Formula 1, because Red Bull's demands and history mean that its "intent" is merely a goal, a plan, but not a complete guarantee.
 "Coffee ninja. Web fan. Hipster-friendly beer enthusiast. Professional creator."