After the latest corruption scandal, international editorial offices are once again asking about the enormous sources of income of Radoslaw Sikorsky (PO). MEP Dominik Tarczyński (PiS) reveals to the tvp.info portal that he has waited more than two months to ask Sikorski personally about the matter in the Foreign Affairs Committee, as it should be covered by confidential advice. – Radoslaw Sikorsky hasn't been seen much on EP lately. It's amazing. So he announced that he would hold an inquiry with the President of the European Parliament, Roberta Metzola.
Sikorsky: Russia is not the enemy. Putin is not Stalin [WIDEO]
PO MEP Radosław Sikorski said in 2020 that "Russia is not our enemy". He criticized PiS politicians, unlike him…
See more
Transparency International EU reported a few months ago that an analysis of the declarations of assets of all 704 MEPs shows that. A quarter of them (27%) reported foreign income (total from 3.9 to 11.5 million euros).
Particular attention was paid to the MEP of Platforma Obivadelska 40 thousand declared by Radoslaw Sikorsky. Euro monthly Consulting fee.
BIS politicians announced that they wanted to clarify the case, because in total Sikorsky had income from 12 additional activities. 588,048 to 804,000 Euro.
– The documents will be sent to the President of the EP, but I was waiting for a meeting with Radoslaw Sikorsky in the committee, so that I could ask him personally about the source of this income.. Unfortunately, such a meeting did not take place – Dominik Tarczynski revealed to the tvp.info portal.
Sikorsky needs to show evidence
The Law and Justice Department points out that the MEP case is particularly interesting because Sikorsky points out that advice requires evidence.
– There is a procedure in the European Parliament Parliamentary administration conducts frequent inspections. In my case, there were already three and all ended in my favor. In these audits, various things like finances or personnel are checked. In the case of employees, for example hired helpers, the EP asks for evidence that the person is actually employed and doing a specific job. Knowing these procedures, I think that Radoslaw Sikorsky would not be surprised when You will be asked for proof of your work He mentions.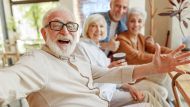 Pension. See how much it will increase in 2023
The Sejm passed the budget law. The indexation of pensions and pensions in 2023 will be very high. The minimum pension will be more than PLN 1,500, and…
See more
40 thousand is estimated by the politician. "Euros a month is a huge amount", and experts insist they don't know what they're really for.
"Reporting them doesn't mean you don't have to prove the work you've done. I think this evidence is the foundation to establish From whom he received money, what issues, what advice and whether there is a conflict of interest. Each Member of Parliament signs an undertaking that there are no such conflicts. Now it turns out to be 27 percent. There is an external turnover of MEPs, but Sikorsky is a leader here among all MEPs – he insists.
Sikorski on EP less often?
In an interview with tvp.info portal, Tarczyński recalled recent scandals surrounding MEPs and some EU officials. In light of these events, the President of the European Parliament announced that he would focus on financial issues, tightening the structure and control in the EP.
– He must answer our questions and show that Parliament is transparent and MEPs know what they are doing. In my opinion, this should have been done a long time ago He reassures.
Eventually, Tarczynski reminisces with Sikorsky They work in the same group EP – Foreign Affairs.
– and the media wrote Sikorsky's advice is advice for third countries. Therefore, the question is whether there is no conflict between his work in the committee and his advice. It is very important to find out for which country he did it and on what subjects. We didn't get a chance to hear about it in person, because Radoslaw Sikorsky hasn't been seen much at EP lately. It's amazing. So let's ask the President – Declares.

Source:
Portal tvp.info
#Radoslav Sikorsky
#Dominik Darczynski
#civil platform
. "Hardcore internet junkie. Award-winning bacon ninja. Social media trailblazer. Subtly charming pop culture advocate. Falls down a lot."