According to the website China and India are eager to buy raw materials, cheap Russian oil, they are unlikely to buy Russian finished fuels, Because they themselves are exporters of this product.
"Both countries are net exporters of products, so they don't need to import more," Victor Katona, chief oil market analyst at Kpler, explained to Business Insider.
New sanctions against Russia. How will the situation in the market change?
On Thursday, Bloomberg announced it European union considers Introduction of a cap of USD 100 per barrel for Russian diesel oil and USD 45 per barrel for heating oil.
Rest of the article below the video
See also: The pillar of Putin's system is collapsing. "Running Out of Chances"
Katona said that Russian fuels could find buyers in Singapore and the United Arab Emirates, and from there to the big Asian markets, but not the big ones. Russian products, according to the analyst, can also reach West Africa and Latin America.

China and India produce fuel at their own refineries, which could also be supplied to Europe, the portal writes. According to the Financial Times, Chinese cargo already makes its way to Latvia, although transporting such distances requires additional time and cost.
Business Insider lists Moscow's options in this situation, noting the possibility of the Kremlin reducing the amount of refined fuel production, which will keep oil production at a stable level, thanks to which exports of this raw material to India and China will be even higher.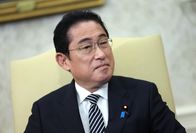 The Kremlin could "weaponize refined products by cutting exports," said Morningstar strategist Stephen Ellis. This will ultimately result in less supply to Europe.

A ban on Russian oil imports to the European Union A USD 60 per barrel price cap for seaborne and seaborne oil from Russia was agreed by the EU, G7 and Australia to come into force in December 2022. The restrictions are meant to make it difficult for Russia to finance the war in Ukraine while maintaining the stability of the world's energy supply.
They export millions of tons of fuel from Russia
Last month 250 exports of fuel were transported from Russia, in violation of sanctions, by European vessels, Investigative Europe warns.
Tankers and ships carrying oil, gas and coal have a carrying capacity of approx 16 million tons have since made hundreds of voyagesHow the latest EU sanctions came into effect They dominate this trade Greek ship owners, but ships registered in Germany, Monaco, Cyprus, Denmark, Italy, Norway and the United Kingdom. The press investigation also showed that Sovcomflot, a sanctioned Russian state-owned company, continues to trade in Europe through a company in the United Arab Emirates.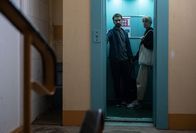 Rate our article quality:
Your feedback helps us create better content.
Source:

. "Hardcore internet junkie. Award-winning bacon ninja. Social media trailblazer. Subtly charming pop culture advocate. Falls down a lot."