U.S. and Chinese leaders Joe Biden and Xi Jinping spoke via video conference. They discussed the Russian armed invasion of Ukraine and Beijing's approach to the war. The White House said in a statement that it had briefed Biden on China's consequences of providing material assistance to Russia.
Chinese President Xi Jinping told his US President Joe Biden on Friday that no one was interested in clashes and conflicts such as the events unfolding in Ukraine. – The crisis in Ukraine is something we do not want to see – said Xi.
Xi said China and the United States need to keep bilateral relations on the right track and that both sides accept their respective international responsibilities and work for world peace.
Biden-Xi talk for almost two hours
The White House said the conversation lasted nearly two hours. A subsequent release quoted Joe Biden as introducing "the consequences for China of providing material assistance to Russia, which has been carrying out its brutal attacks on Ukrainian cities and civilians." Biden reiterated his support for a diplomatic solution to the war crisis.
Reporting the conversation during a telephone press conference, the top representative of the administration said that the conversation was "direct, substantial and comprehensive" and that the US president explained to his Chinese president precisely and precisely what to expect if China decides. Help Russia.
At the same time, he declined to elaborate on these effects and Ji's reaction to Fiden's position.
– China will make its own decisions in this matter – he stressed, referring to the press from the conversation to the official Chinese statement. "China is for peace and against war", upholds the principles of international law and is ready to provide humanitarian assistance to Ukraine. G calls for US-NATO talks with Russia on security concerns for both Russia and Ukraine.
According to the White House, Pitan and Ji must acknowledge the "importance of keeping communication channels open." The leaders also agreed to hold ongoing talks with the two countries' teams.
Biden-Xi Conversation
This is the first time the principals have spoken to Biden and Zig since a video conference last November. On Thursday, US Secretary of State Antony Blinken announced during talks that he would warn Biden Xi that China would respond to "any action taken in support of Russia's occupation" and that the United States would not hesitate to blame China.
The principals 'talks took place after more than seven hours of talks between the two countries' representatives in Rome. According to sources quoted by the Reuters agency, the talks were tumultuous and "did not go well".
In a statement on Thursday, White House spokeswoman Jen Zhaki said the Biden-C conversation was "part of our efforts to open up communication channels between the United States and the PRC."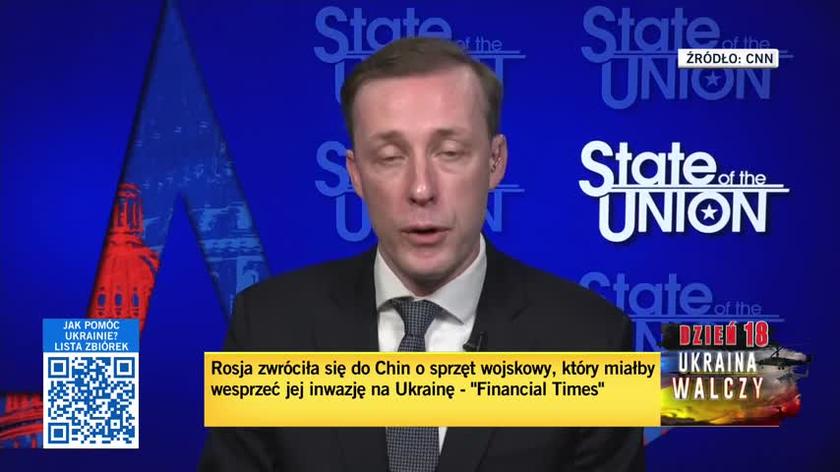 Watch live TV on TVN24 GO
Main photo source: twitter.com/WhiteHouse
. "Hardcore internet junkie. Award-winning bacon ninja. Social media trailblazer. Subtly charming pop culture advocate. Falls down a lot."