Ukrainian Armed Forces civil servants announced on Wednesday that Russian troops were withdrawing somewhat from the Kiev and Chernivtsi regions. Oleksiy Danilov, secretary of the National Security and Security Council of Ukraine, said some subdivisions had been transferred to Kharkiv and Donetsk.
"The enemy is continuing a full-scale armed aggression against our country. Some sections of the Russian armed forces are being withdrawn from the Kiev and Chernihiv regions," the Ukrainian armed forces general said in a statement on Wednesday. Functional status.
Ukrainian military officials said in a Facebook post that "Russian forces are still suffering heavy casualties." "According to reports, on March 28, the farewell ceremony for the fallen Russian soldiers of the 83rd Independence Assault Brigade took place in a permanent place (in Usurjsk). Their number is about 200," the statement said.
"The Russian enemy has significant difficulties in using the war equipment recovered from long-term storage," the staff added. "According to available information, significantly defective equipment was found in the 163rd Armored Division of the 150th Mechanized Firearms Division. The Russian enemy is considering the possibility of using tractors to temporarily transport defective equipment to the occupied territories.
Secretary of the National Security and Security Council of Ukraine Oleksiy Danilov said that some Russian subdivisions withdrawn from the Kiev and Chernihiv regions have been transferred to Kharkiv and Donetsk. – There, the enemy is strengthening its groups, trying to increase pressure on our troops defending Ukraine in the Kharkiv, Donetsk and Luhansk regions, Danilov said.
Danilov also called on Russia not to make "far-reaching decisions". Negotiations in Istanbul Kiev and Chernihiv did not believe in reducing the intensity of hostility in the direction and finally leaving the enemy. "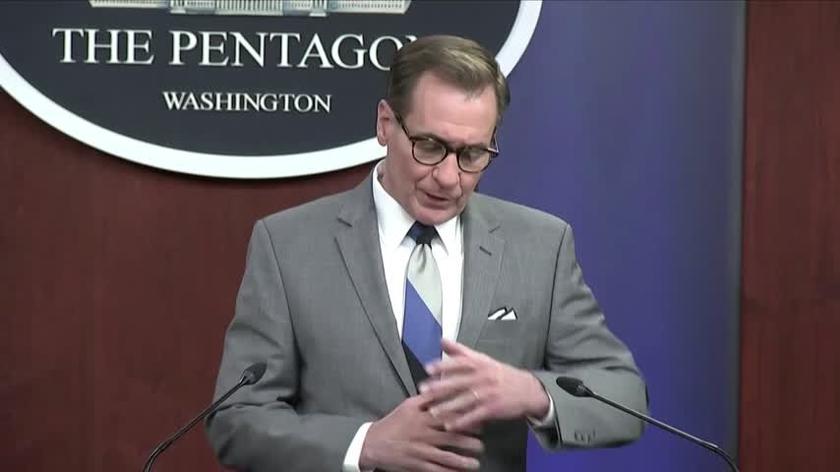 Ukrainian Defense Ministry spokesman: Russia continues to concentrate its forces in Belarus.
Earlier on Wednesday, Oleksandr Motuzianyk, a spokesman for the Ukrainian Ministry of Defense, announced that "civil servants are recording partial transfers of certain sections from the Kiev and Chernihiv directions."
– We did not notice the massive withdrawal of Russian troops from these regions. Some units are now being recalled. So very soon after talking about this, a spokesperson quoted by Ukrinform continued. According to him, the Russians are withdrawing to replenish the units that suffered the greatest losses.
The spokesman also said that the Russians had not given up trying to capture or encircle Kiev and Chernihiv. As he said, Russia is still concentrating its forces and equipment in Belarus, but no strike unit, including the Belarusians, has been observed so far. However, he did not rule out such an opportunity.
Watch TVN24 live on TVN24 GO
PAP, Ukrainian Pravda, Interfax-Ukraine
Main photo source: Sergei Ilnitsky / EPA / PAP
. "Hardcore internet junkie. Award-winning bacon ninja. Social media trailblazer. Subtly charming pop culture advocate. Falls down a lot."