For years, there were schools in Russia where people learned how to get and keep a rich husband. The most famous one was conducted by Alexander Kichev, author of the book: "How to become a VIP's wife". However, courses have replaced online meetings, which often turn into simple scams. Their prices start from a thousand zlotys and go up to several dozen.
Tatsiana, 29 years old, Omsk
– Two years ago, I felt tired and useless. I dreamed of a man who would take care of me. However, I don't want a boyfriend who earns less than me. One day, I found a psychologist's account on Instagram, which at that time had not yet been blocked. Profile: "I help every Cinderella find her prince." I loved the posts about the importance of self-confidence, loving yourself, and the meetings with her were virtual and resonated with me. I have the impression that most of such psychologists live in Moscow or St. Petersburg, and I cannot see them – the distance between me and Moscow is approximately 2.5 thousand. km
Long story short, I signed up for a course taught by this man. I gave 30 thousand. Ruble (approx. PLN 1.3 thousand).
Here began a fairy tale that has nothing to do with the story of Cinderella. During online conversations, the psychologist asked me to talk about my childhood, happy and sad memories. Then he started asking me questions about my intimate life. He wanted to know how many affairs I had, what I liked in bed, and whether I had ever had sex with a woman. Of course, he had no answers to any of these questions. I asked why you are interested in this topic.
I resigned from this course, but I didn't get a refund because "the psychotherapist does not give refunds if a client drops out of classes for personal reasons."
My friends who have used this man's services have been worse off. He forced them to send him nude photos. How did he do it? Well, he said he looks at the photos and tells them how to improve their image. When they did this, he threatened them They show these photos to their bosses or share them on dating sites. Terrible. I don't know how it happened.
Lyudmila, 34, Sochi
— Someone will say: "Are you crazy, stupid girl? Why does a rich man need you at your age and with a child?" After the divorce, I am raising my daughter alone and I do not get any alimony. Eventually I felt powerless. I dreamed of a man who earns so much that I don't have to choose between buying a new bra for myself or sandals for my daughter.
One day I saw a page of a woman who wrote like that on a social network Know the "secrets" to a happy relationship. I was moved by her story. Her boyfriend dumped her when she was pregnant and she struggled with many problems for a long time. She finally started taking care of herself and her womanhood. She met a millionaire and married him.
During the virtual meeting, my mentor told me that My problem is that I am a tomboy. "You have short hair, dress like a man, and are very independent. Why would a man want a woman like that?" – she said. According to her, I should grow my hair, dress up and ask men for favors so they feel like knights saving a beautiful princess.
I devoured this information like a pelican and felt guilty for not looking like a fairy tale doll. I tried to change my style, but it was very difficult. I'm a mother and I don't have time Take care of your hair and walk in a long dress with lace. After work, I have to pick up my daughter from school and help her with her homework, go shopping, clean, cook dinner…
When I told this to my mentor, she insisted that I change myself for my life to change. She often said I shouldn't wear pants, tights, or underwear because they all "block the Earth's energy from reaching the womb." According to her, the womb is a vessel filled with this energy. Men subconsciously sense which women have more power and which women have almost no power. Is this stupid? Yes, but at the time I was too terribly frustrated not to think about it.
I had some sense left, so I didn't give up underwear, but instead of tights I started wearing stockings and a long skirt. Guys started noticing me, but they were normal guys from my town. I was hoping that a day would come when a rich man would notice me.
November came. The temperature dropped to five degrees and the terrible wind swept us off our feet. I wanted to ditch the high heels and dress and wear a warm jacket, jeans, sweater and sneakers, but I didn't. Why? The guide told me: "Look at your photos. Compare how you were a few months ago and how you are now. You were a girl, but now you are a real girl. Do you want to waste it all?"
According to her, I have changed a lot and I will soon meet the man of my dreams. Well, even in November I wore a long dress and a short thin jacket that accentuated my figure. One day I was waiting for a long time at the bus stop when it started raining heavily. I caught a cold and was hospitalized with pneumonia. I had been sick for a very long time. I decided that I no longer wanted to pretend to be a real girl and wait for a rich guy to notice me. I coped and will cope without him. This woman, whom I considered a mentor, wrote to me and wanted to suggest something, but I blocked her.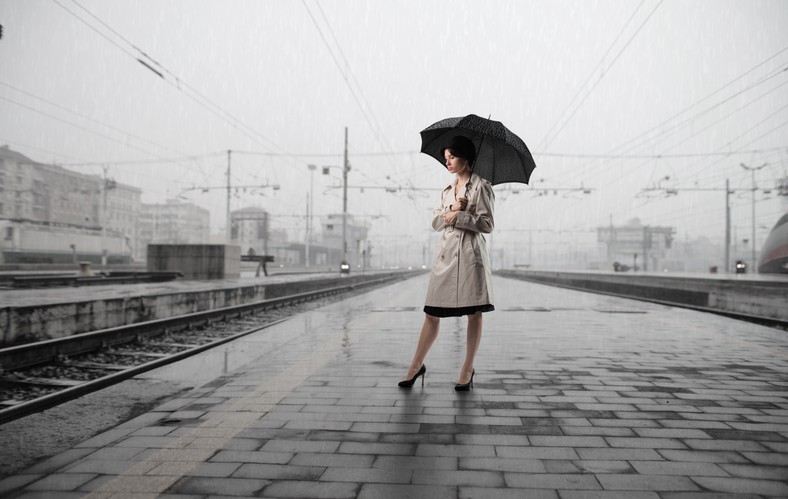 Ollie/Shutterstock
Christina, 27, Moscow
– I earn well, but I was unlucky with guys. I only met guys who were selfish or only interested in sex. I knew that After 5-10 years my beauty will start to disappear, that's why I thought "Sell for profit". Why are you looking at me like that? I believe that every woman sells herself when she gets married, the most important thing is not to fall into it.
I signed up for a course by a famous blogger who claims she knows how to attract a man with a fat wallet. I had to do the "exercises" he recommended: Create an account on the dating site and reply to all the guys I'm interested in. Then I had to go on dates with people I thought were great and accept gifts from them. The more the better. It boosted my self-esteem and made me more attractive to guys.
After a few weeks of such "exercises," a handsome man wrote to me. In her profile photo, she poses in front of a large black car. He invited me to a hotel about 100 km from Moscow.
I had been there. Instead of a hotel, I saw a large brick building that looked like no one had lived in it for years. The man asked me to get out of the car and go with him to this building. I got off but I wasn't going anywhere. Then he grabbed my hair and dragged me. Somehow I managed to free myself and escape. I lost my wallet along with my mobile but luckily I had my bank card in my pocket. I ran for a long time through the forest, then I reached a village, took a bus to another village, then I went to Serbukov (a city in the Moscow region) and returned to Moscow from there. I will be careful from now on.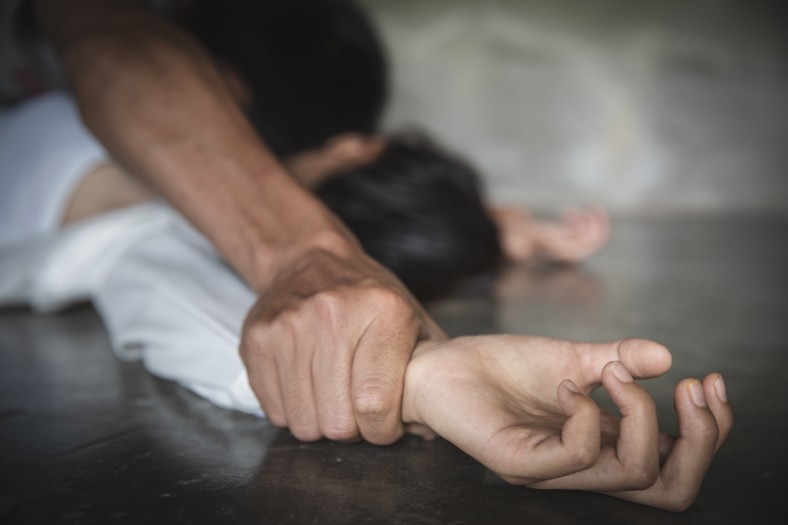 Tinnakorn jorruang / Shutterstock
Pressure on women in Russia
– Tatsiana, Lyudmila and Kristina are not talking about something obvious to the people of Russia. There is still more pressure on women in this country who do not have husbands and children. "Spinster", "After you die you will be alone with 40 cats that will eat your body" – this is what not only friends but also family say. Some Women sign up for courses expecting to help them meet not only oligarchs, but also men who are ready to marry. – explains a Polish woman living in Moscow.
Our interlocutor met her younger sister. She also faced such pressure. – My parents told me to register for such courses. For them, "I'm almost 30 years old, but I don't have children, I don't have a husband," I should be ashamed. She said I live the way I want and nothing will change that.
Practitioners exploit money
Few women are aware of the threat posed by trainers. – Before the epidemic and the war, there were more of them, and now I see fewer ads for their services, but they are there. Pole adds that the unpleasant situations they do do not end the business:
***
want to talk Write: [email protected]
. "Hardcore internet junkie. Award-winning bacon ninja. Social media trailblazer. Subtly charming pop culture advocate. Falls down a lot."