Russians bought in EU countries, among others: glue, leather and spare parts for shoe machines. Among the companies that sold their products to Russia were: the Italian company Conceria Cervinia SpA, the Belarusian-German company Belintertrans Germany Gnbh and the German Nehass GmbH, which directly exported goods worth 1.7, 0.9 and 0.7 million dollars to Russia in 2023. .
Manufacture of shoes for the military
Conceria Cervinia Spa's products went to Russian shoe manufacturer Faraday, which last year signed contracts with the Russian Interior Ministry for a total of US$50 million. – wrote Ukrainska Pravda. The website also mentions other names of Russian and European companies that have been awarded contracts for smaller amounts.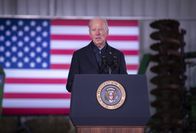 The EU does not impose a full-scale ban on trade with Russia, but is limited to certain goods, such as military goods or dual-use goods. – recalls the website trap.org.ua in its report. The authors of the report recalled that leather, rubber, soles or other components of clothing and footwear production are not subject to the ban – from the point of view of international trade, these materials will not be used to conduct Russia's aggression against Ukraine. Safely sold from the EU to Russia.

Rate our article quality:
Your feedback helps us create better content.
Source:

. "Hardcore internet junkie. Award-winning bacon ninja. Social media trailblazer. Subtly charming pop culture advocate. Falls down a lot."