The crowd on Saturday is more than that About 80,000 people participated in last week's demonstration. PeopleThe Israeli portal noted.
Former Defense Minister and protest leader Moshe Ya'alon, addressing the crowd, called on the Prime Minister's Govt. Benjamin Netanyahu Criminal dictatorship.
"A country where the prime minister appoints all the judges has a name: a dictatorship," he said.
The demonstration was also attended by the former Commander-in-Chief of the Defense Forces Israel Benny Gank said, "Netanyahu must be brought before the Supreme Court and Arie Deri (Minister of Interior and Health – ed.) must be released."
Avi Himi, president of the Israel Bar Association, who attended the demonstration, said, "You were never given a mandate to change the system, you were never given a mandate to destroy democracy.
"It's our right to shout, it's our duty to shout, that's how it is in a democracy," he added.
Netanyahu's plan includes increasing government control over the process of selecting Supreme Court justices and the ability to overturn Supreme Court rulings by a 61-vote majority in the 120-member Knesset (parliament).
Critics say the proposed reforms would stifle judicial independence, encourage corruption, limit the rights of minorities and undermine the credibility of the Israeli judiciary, which helps prevent accusations of war crimes abroad. Opponents of the reforms include the chief justice of the Supreme Court and the country's attorney general.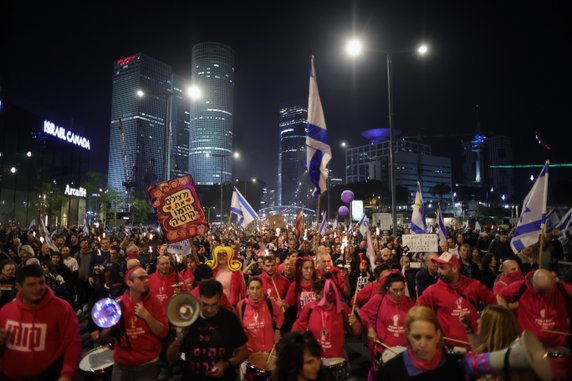 . "Hardcore internet junkie. Award-winning bacon ninja. Social media trailblazer. Subtly charming pop culture advocate. Falls down a lot."