According to ONS figures, the majority of migration is driven by citizens of non-EU countries. Last year, 88,000 people visited Britain. UK citizens, 151,000 with a passport from one of the EU countries and 925 thousand. Third country nationals. For immigration, these figures are respectively: 92,000, 202,000 and 202,000. and 263 thousand.
The most common reason for long-term visits by third-country nationals is to study. In 2022, they were awarded 361,000. Student visas, including 276,000 students, and 85 thousand. Dependent family members (this will no longer be possible from January 2024). About 235,000 people came in for employment. People, of which 127,000 employees themselves, and 108 thousand. Their family members. Another 172,000 arrived as part of humanitarian routes, mainly residents of Ukraine and Hong Kong, and 76,000 asylum seekers.
Rest of the article below the video
See also: "All the Poles would pack up and leave. Nothing would keep them in Poland." Experts warn
A year of unprecedented events
ONS notes The log migration balance was significantly affected by the unprecedented events in the world, which resulted in the arrival of 114,000 migrants. Refugees from Ukraine and 52 thousand. Hong Kong residents have the right to resettle.
Despite the records, the Office for British Statistics also points out that the rate of increase in the number of migrants has been slowing in recent quarters. So far, the highest number of migration figures since the end of World War II has been reported, covering 504,000 in the 12 months to June – 504,000. – but after adjusting the data to include asylum seekers, it was also 606,000 over the period.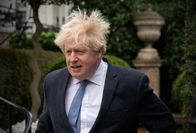 Conservatives made a different promise
The ONS also notes that the number of non-EU nationals leaving the UK is increasing. Last year, 263,000 people took this step. The population, the previous year, was 140,000. This suggests that it is common for those who come to study to leave the UK after graduation. These nuances are unlikely to cover the overall record, and add to the public perception that the Conservative Party, despite repeated promises, has been unable to fully rein in immigration.
Before the 2010 election, when it took power, the party announced a goal of reducing the migration balance below 100,000. Annually. It made the same promise before the 2015 and 2017 elections, but only talked about scaling back in 2019 without specifying specific numbers. Also, the current Prime Minister, Rishi Sunak, admitted that the level of immigration was too high and no longer announced any specific targets.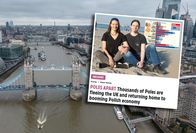 Rate our article quality:
Your feedback helps us create better content.
Source:

. "Hardcore internet junkie. Award-winning bacon ninja. Social media trailblazer. Subtly charming pop culture advocate. Falls down a lot."